Exploring Bondage: A Journey into Sensual Restraint
Dive into the captivating world of sensual restraint in our secure and discreet BDSM dungeon suite, tailored for individuals or couples to explore their desires in a safe and well-equipped space.
Whether you're a seasoned enthusiast or a curious novice, our suite is fully equipped with a range of restraints and sensory tools designed to ensure an exhilarating yet safe experience. Our aim is to provide a space where you can freely embrace your desires, supported by experienced staff and the freedom to explore at your own pace.
Book your stay at our BDSM dungeon suite and embark on a journey into the art of bondage, where exploration, trust, and pleasure converge in a safe and supportive space.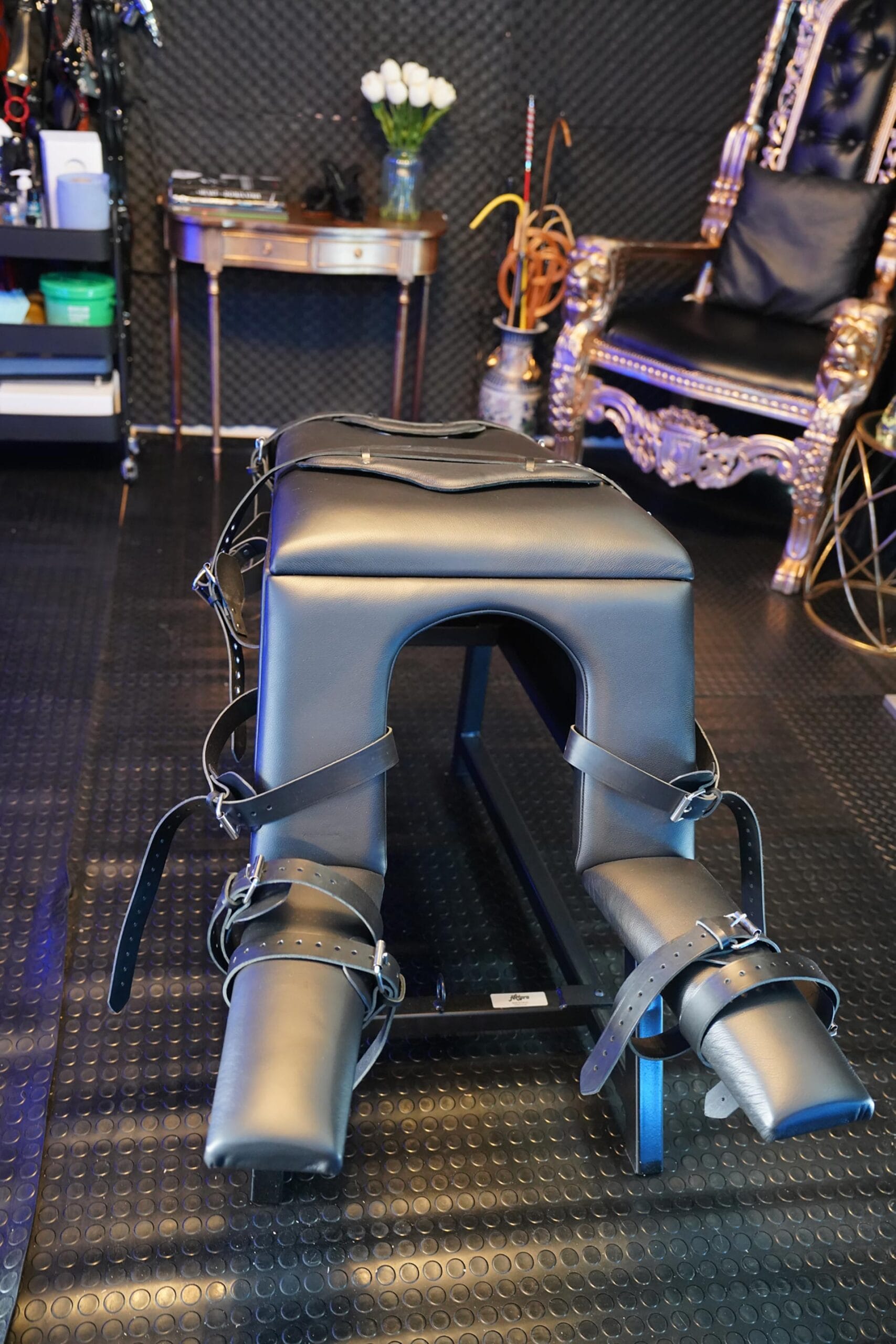 "Mastering the Art of Bondage in BDSM: Techniques and Safety Measures"
Prioritise Communication and Consent: Clear communication and enthusiastic consent are crucial before engaging in any form of bondage within the realm of BDSM.
Various Restraints: Explore a variety of tools, including ropes, handcuffs, leather cuffs, chains, scarves, bondage tape, and specialised equipment, each with its own considerations and techniques.
Safety Comes First: Educate yourself about safe practices to avoid circulation issues and ensure restraints can be easily removed in case of emergencies.
Delve into Rope Bondage: Discover the intricacies of Shibari and Kinbaku, the Japanese rope bondage styles emphasising the beauty of knots and control.
Diverse Restraint Positions: Experiment with various positions, offering different sensations and experiences, such as spread-eagle, hogtie, or standing restraints.
Sensory Stimulation: Enhance the experience with sensory toys like blindfolds, gags, feathers, or ice to intensify sensations.
Provide Aftercare: Offer emotional and physical support post-bondage, as the experience can evoke a range of emotions for the bound partner.
For newcomers, seeking guidance from experienced practitioners or attending workshops can provide valuable knowledge for a safe and enjoyable exploration. Prioritise safety, communication, and mutual respect in all bondage practices.